Tired of getting unwanted traffic? You need to start using negative keywords in your campaign. Getting a high traffic is the dream of every PPC manager. But if the quality of traffic is extremely poor then it turns into a nightmare. Thousands of PPC managers all over the world are facing the issue of low conversion rates even though the traffic to the website is really high. This happens because of the unwanted traffic that is directed to your websites.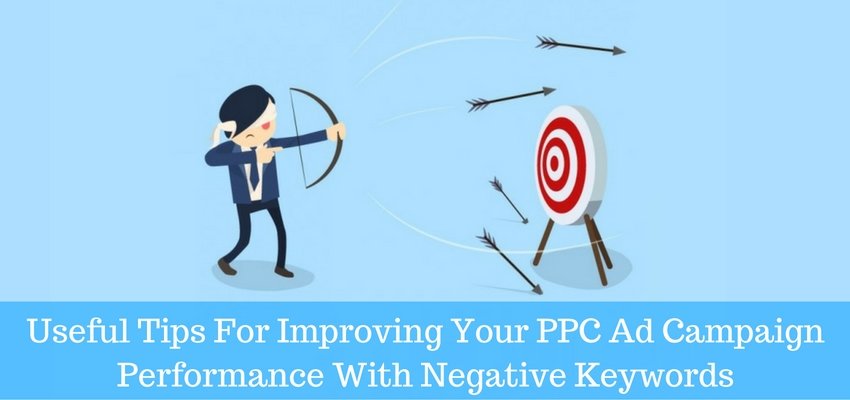 Such a huge amount of irrelevant traffic reduces the conversions as well as the click-through rate. The only way you can stop this from happening is by utilizing the benefits offered by negative keywords. Negative keywords basically ensure that your ads are not shown on irrelevant search queries. But this is not all, here are the few things that you need to know before you start making a list of the negative keywords for your campaign.
Research is the most important thing if you want to maximize your benefits from this particular PPC strategy. If you are new and don't know where to start then using a Google Keyword planner

tool is the best solution for you. With this tool, you can see the different search queries which will help you to determine the keywords that are irrelevant to your campaigns.
Another thing that you need to know before starting your research is that common negatives are highly effective and can be accessed easily. If you are looking for negatives for your brand new campaign then it is best to opt for the ones that are common and applicable to all the paid search markets. In case you want a much more detailed research, you can search the keyword lists by your industry.Most common Negative Keywords list to Consider for B2B PPC:

about
book
books
cheap
definition
diagram
example
examples
free
guide
guides
history
journal
journals
magazine
magazines
map
maps
metrics
news
research
review
reviews
sample
samples
statistics
stats
what are
what is
youtube

In Google AdWords you can see the actual searches people entered on search that triggered your ad and led to a click . While you are viewing the reports of the keywords it is highly recommended that you maintain a really wide date range. This way you will have more data that will help you with your decision making. 
Many PPC managers complain that even after conducting an extensive research and using the right negatives they are not getting the desired results. It is mainly because of the fact that they do not revisit their keywords regularly. If you want to increase your CTR then you need to realise the importance of revisiting and scheduling the keyword list on a regular basis.
If you do not go through the results of your campaign regularly you will never be able to analyse the success of the campaigns or the keywords. Revisiting the keyword list will help you to determine the usefulness of each and every keyword in achieving your marketing goals.
The final thing that you need to do is establish a proper list of the negative keywords that are being implemented in your campaigns. Once you have the list you need to keep revisiting and tweaking it on a daily or weekly basis.
The proper usage of negative keywords can significantly improve the quality of traffic to the websites. All you need to do is keep in mind these key points and you will see a drastic change in your CTR as well as ad relevancy. So make sure to go through these tips & tricks before you start working on your negative keyword lists!
Have some more tips? Feel free to share them with us.