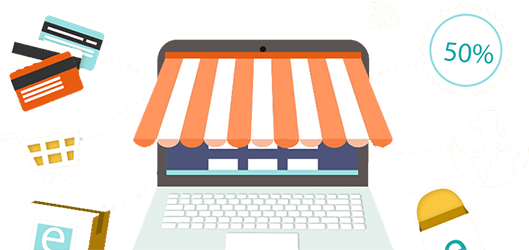 Shopify Website Development Services
Explore the world of eCommerce as we take you on a ride with us through Shopify, the world's number one online retail platform.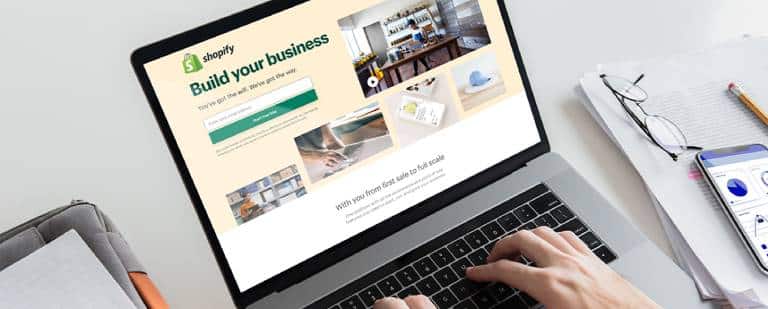 Shopify

Website Development Services
Explore the world of eCommerce as we take you on a ride with us through Shopify, the world's number one retail platform.
Shopify is the most happening eCommerce hub on the Internet. WHTL, a Shopify website development company in Bangalore, can help you display your products and services, boost up your brand, amp up your revenue and attain your organizational goals all through our line of Shopify website development services.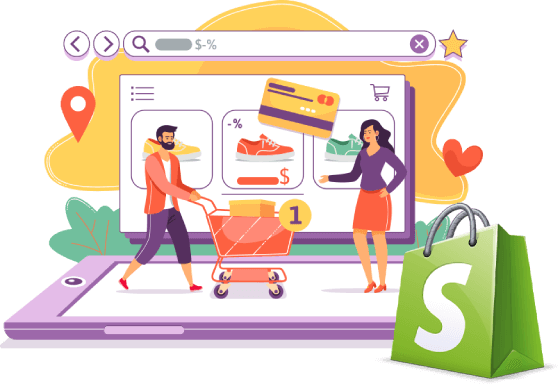 How we can help?
We are an end-to-end Shopify solution provider dedicated to boosting up your sales curve so you can hit your revenue target year after year, with ease. On Shopify, we help you unlock new opportunities every day and harness them to your advantage. Our crew backstage is trained and experienced to fully understand your expectations and deliver perfectly tailored solutions.
Shopify Website Development Services
Here are some of the Shopify Website Development Services that are offered by us at WHTL.

SHOPIFY WEBSITE DEVELOPMENT
Our line of services in development is end to end, starting at integration and ending in deployment, all purported to support and meet your eCommerce objectives, fast and consistently.

SHOPIFY INTEGRATION
We improve the functionalities of your Shopify stores by making it easier to navigate through so your customers can enjoy a better shopping experience. In that we do payment gateway integration, shopping cart API integrations, new plug-ins and such things.
SHOPIFY THEME DESIGN
Even a new skin can give your store a brand new look. So we bring to you a gallery of new theme designs each of which will give your shop an interesting makeover. We make the designs operable across devices, browsers and platforms for universal compatibility.

SHOPIFY SEO
Make use of the loads of SEO options that come with Shopify to make your store a high visibility one on popular search engines. With a mix of SEO strategies, we give your business a chance at reaping maximum returns on your investment.
CUSTOM SHOPIFY DEVELOPMENT
Our job is not just to make great eCommerce stores, but also make them such that they stand out. To that end, our designers custom-make Shopify website designs that are cut to your requirements and matched with your business goals.

SHOPIFY MIGRATION
Looking to migrate to Shopify? No worries. We have got this. We make migrations from other eCommerce platforms to Shopify bump-free and easy. We make incompatibility issues, broken links and snappy navigation things of the past as we guide you through to this great platform.
SHOPIFY APP DEVELOPMENT
If you are eager to make your clients' shopping experience better, avail our Shopify app development service. We create great apps on Ruby on Rails that are built to infinitely improve the experience of the shoppers.
Why choose WHTL for Shopify Website Development?
We Make Success a Habit
Our job is to creatively make use of Shopify's functions and features to build you an eCommerce store that brings you success. In that, we work at both visual and functional ends to make your store robust and perfect.
We Tailor Our Solutions to Your Demands
There is nothing that gives us more pleasure than to match our deliverables to our expectations. Our team works in close coordination with our clients to make sure that the project is right on track all along.
We Are the Experts You Can Hire Easily and Quickly
Reaching us is just as easy as opening a chat window and asking for help. We have reliable customer support services to help you get an appointment, request a quote or hire our services quick and easy.
To Us Your Requirements Are a Priority
Our teams work day and night just to make sure that you get what you asked for. Your wish is our command and so we do the best we can to bring to you success-assured solutions that help you reach your business goals in a flash.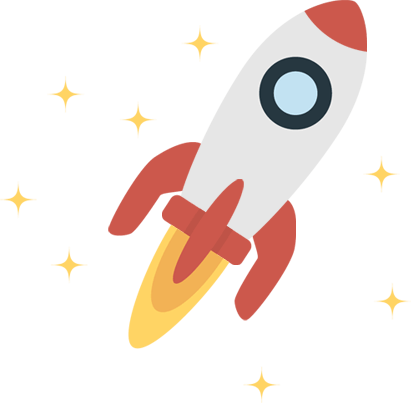 EXPLORE OUR SHOPIFY
ECOMMERCE PROJECTS
Have a glimpse to the range of the brilliant Ecommerce
projects delivered by us.