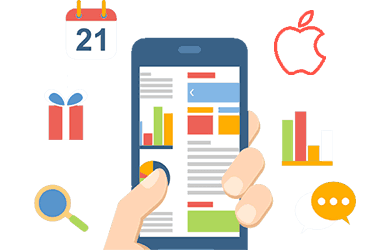 iOS app development
Stunning and functional iOS app development is what you need to trap into the widening market segment of Apple users.
The constantly expanding market of iOS has made it one of the primary platforms to target your audience. The platform is robust, secured, and versatile to allow developers develop feature rich applications for any industry domain. It requires special set of skills and comprehension of the marketplace to develop competitive iOS apps – WHTL has been offering expert solution for iOS apps development and marketing to allow clients target highly focused groups of audience.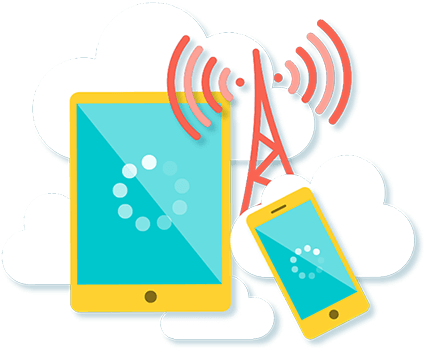 How WHTL serves as the best iOS app development agency?
Inception of iOS has opened new dimensions for mobile applications by rendering a stable and robust platform for quick app development. WHTL has been one of the leaders in providing comprehensive iOS development services for industries. Combining business insight and technological expertise we have created a series of iOS service that are unparalleled in terms of versatility and technical accomplishments. We boast of an in-house team that is competent and experienced in latest iOS technologies.

iPhone Game Development
Eye-catching graphics and intriguing game plan that keep your users hooked to your iPhone game. We leverage the latest framework to develop diverse iPhone games.

Education Application Development
We render experience and expertise in creating a series of interactive educational applications for iOS platform that promise improved learning experience.

Financial & E-Commerce Mobile Application
Built using the latest framework the series of financial apps developed by us are secured, robust and sustainable in streamlining financial activities and online commerce.

Ipod/Ipad Music Application
Experience music like never before. The team is skilled in developing advanced level iOS music apps brilliant in both design and functionalities.

Social Media Apps
Engage your audience and help them connect back to you easily on social media with performance optimized social media applications.

Travel Application
At WHTL we create stunning travel apps to boost your travel business. The team has several years of experience in developing world-class apps for different industry domains.

Online Booking Apps
Simplified booking apps with a promise to improve user experience will widen scopes for increased business revenue by rendering hassle free online booking experience.

Custom iPhone and iPad Apps
Custom built iOS applications with integrated social media functionalities will help your business stand ahead of competition. Our team comes armed with required knowledge and training.

Maintenance & Back-End Support
With comprehensive and competent maintenance and back end support we ensure seamless and smooth integration and deployment of iOS application.
Why choose WHTL for iOS App Development?
WHTL is a name that is trusted and loved by hundreds of our customers for our thorough and quality services. When it comes to iOS development we are ahead by miles from our competitors. From sketching, wireframing, prototyping, to final development we have shined in every aspect of iOS development.
Planning and documentation: Planning and documentation – two important aspects of efficient project management and it allows us to maintain transparency at every stage of development. Detailed documentation offers clean understanding and insight on purpose that in turn makes the development process quick and smooth.
iOS technologies: To help you stay ahead of competition we build your applications using the latest iOS Software Development Kit (SDK). The applications we build are thus feature rich, enhanced, robust, scalable, and aesthetic.
Increased ROI: Since the target is to make iOS applications that are functional and commercially viable we guarantee the best price and high ROI. Our industry experience is unrivalled and using the insight gained over the years we are capable of delivering high quality work within short timeline.