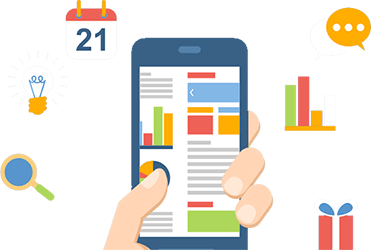 Mobile App Development
We design and deliver cutting edge mobile applications, from idea to prototype, on Android
and iOS platforms.
The Shift from online to mobile is occurring at a rapid pace. More and more businesses are looking to leverage the power of mobile to deliver personalised and contextual services. App development is a crucial aspect for businesses. While frameworks have increased, knowledge and skill levels continue to rise to keep pace with newer technologies and developments.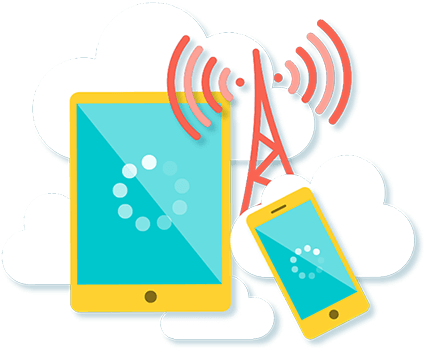 How WHTL serves as the best Mobile App Development Company?
At WHTL, we support your app from the napkin stage to prototype and beyond. Starting with the functional specifications, we help you choose the right framework and technology, that helps optimise your time and cost. We follow the Agile method and believe in a collaborative process that helps minimise any risks associated with the project.

Android has evolved to become the number one app ecosystem in the World. We have delivered consumer and enterprise applications through native app development on Android using Java and popular development libraries.

The App Store continues to grow and is the most preferred for applications that are design focused. We have delivered consumer and enterprise applications for App Store using Xcode, Swift, SQLite and Objective C.

Hybrid App Development
Hybrid apps help reduce development effort and enable developers to ship to multiple platforms. We have evaluated Phonegap, Appcelerator, Ionic and other frameworks for Hybrid App Development.

App Store Optimization
We optimise your mobile app keywords based on what is trending in the App / Play Stores to improve App Store search, relevance and ranking. We use analytical tools to understand and implement ASO.
Why choose WHTL for Mobile App Development?
Full app life cycle support: Whether it's mobile app driven businesses or mobile app to augment existing services, WHTL works with relevant stakeholders from ideation to prototyping to achieve the best possible outcome.

Best in class technology: WHTL mobile developers are skilled and experienced in various technologies and frameworks and have seen through many app development lifecycles to ensure that your application is secure and scalable.
Best in market ROI: WHTL partners with businesses with a long term view in mind, so we can amortize costs over a longer period of time and also grow with our clients. It is this view that has helped us grow organically into a successful digital agency.