Are you the owner of a startup business who is looking to make a strong impact in the online world? Then it is high probability that you need to meet your goals with a tight budget. As the online world opens up great opportunities for companies to market their brands, more business houses within a specific segment try to compete with each other to attract the attention of their potential customers. In a medium where the users are greatly in control of what they want to view or not view, it can be really challenging to reach out to potential customers. Here are some ways in which a company can come up with an effective online marketing strategy even on a tight budget.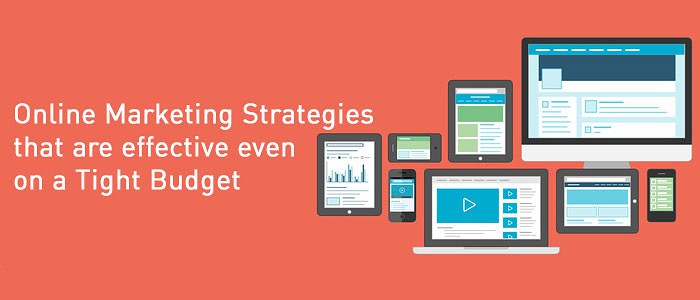 Understand the dynamics of your market
Unless you have a clear idea about your target audience, you will never be able to come up with a successful online marketing strategy. For this reason, you should carry out a through market research to identify who might be interested in your product in the first place. This may include knowing your customer's interests and needs, their financial situations, age group and other factors. Once you have gathered such information, it will be easier for you to reach out to your customers.
Having clear goals and resetting them from time to time if necessary
From the very onset, you should have clear goals as to what you want from your online marketing campaigns. Are you hoping to gather increased revenue or greater awareness about your products among potential buyers is what you are planning to achieve? How the products that you are planning to offer to your customers are fulfilling their needs? You might even have a set of goals but it is important that you keep a track of them always so that you can know at any time where you are going or what changes you need to make. Apart from letting you measure your success, it also allows you to keep a check on your budget and expenses. Once you reach your primary goals, you can set new targets that you can strive to achieve.
[slideshare id=62895781&doc=onlinemarketingstrategiesthatareeffectiveevenonatightbudget-160609133706]
Decide on a budget
After deciding on your target customers and chalking out your goals, you need to plan your budget in a way that allows you to accomplish what you want with minimum expenses. One of the advantages of online marketing is that it can allow you to achieve success even when you are working with a tight budget. There are numerous marketing platforms that work free of charge. Nevertheless, it is never a good idea to only use the features offered by such free platforms if you are seriously looking to be a part of this business for the long haul. So you should identify the outlets that are best suited for your specific goals and then spend accordingly to get the best results.
Create a brand out of your startup business
As there are hundreds and thousands of competitors within any specific market niche in the online world, you will have to stand out from others to be memorable in the minds of your target consumers. The best way to do so is to create a brand out of your enterprise. The first step to do so would be to develop your own website. You need to have your own domain name and also get hosting service to get your site live and running. The image of your brand will depend on what you want it to be, but you need to stick to it once it is established. Along with your website, you should also promote your brand aptly by using social media as it will invariably present you with greater exposure.
Search Engine Optimization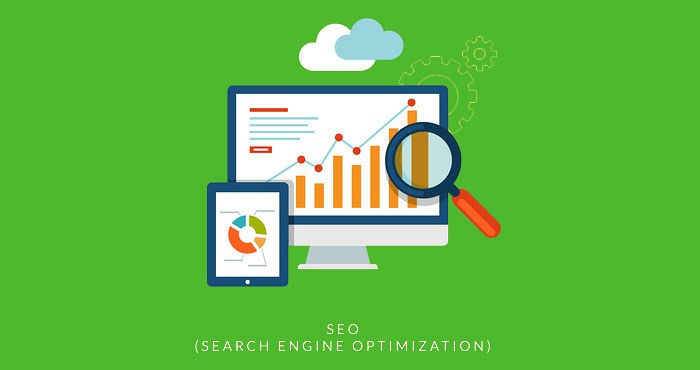 Search engine optimization or SEO is the tool that allows you to be at the top of any search engine result pages when prospective customers look for the products that you have to offer. It allows you to enjoy greater visibility and be in a better position to attract the attention of customers. For this, you need to make your site more appealing by using commonly searched keywords, customizing headlines, using apt descriptions, back-linking your site and using a host of other methods. SEO can sometimes be a complex process, but by hiring the most experienced SEO specialists you can get greater conversion rates.
Social media channels
Social media sites like Facebook, Twitter, Google+, Pinterest and LinkedIn allows you to reach out to your prospective customers and allow them to see the personal side of your brand. It is a cheap and effective way to develop consumer trust that can benefit your company in more ways than one.
Blogging
When you have more content on your website, it is easier for the search engines to present you with better rankings. Blogging is a free and effective way to increase traffic as well as generate links and leads for your website. However, you should only post quality content and not write them for the sake of writing. Good quality posts can engage readers and encourage them to visit your site. Guest blogging on other established blog sites is also a good way to increase traffic for your own site.
A well planned and precise online marketing strategy can help your startup enterprise to reach the highest echelons of success within a short time even with tight budget. So do not hesitate to get in touch with an experienced digital marketing company to create a strong online presence.