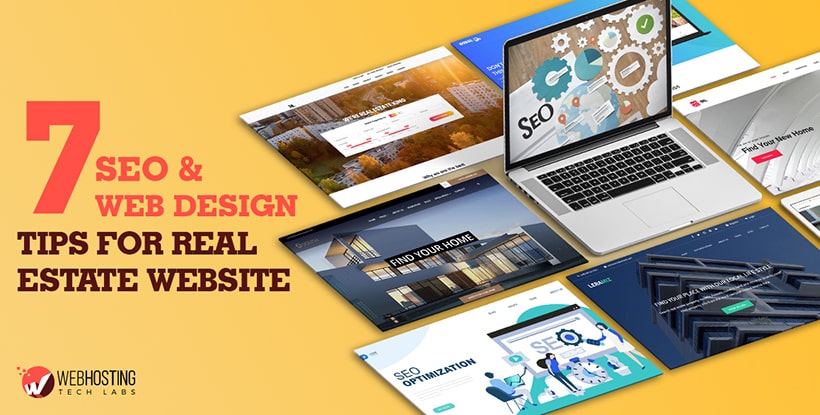 Not less than 8-10 years ago, a time when real estate business transactions from acquiring a client to completing the deal were done man-to-man, the arrival of digital transformation changed the course of how a business works and thus leaving behind many companies which failed to adapt to trend.
Even though real estate has shifted its operations from offline to online, the one important part of the business is ignored i.e. client acquisition; even though this part of business demands personal experience the current trends show positive signs for businesses to have a real estate website of their own (refer to the google trend map shown below) and it needs to be expertly designed and optimized so that people find your website when they are looking for a real estate business.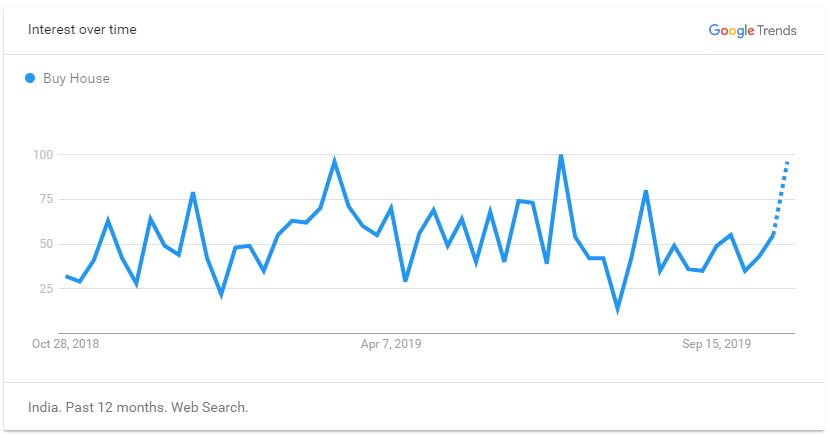 So here we, Experts in Website development and SEO, are bringing to you the tips to improve your real estate website:
7 SEO Tips for Real estate websites: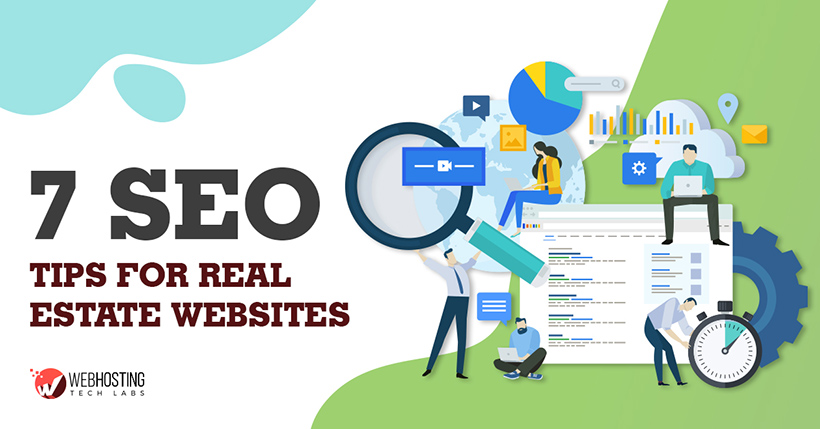 Audit your Website

Every SEO strategy begins with understanding how optimized your website really is and that's when auditing comes into the picture. A website audit is a thorough examination of the website in SEO perspective and understanding whether the website is optimized enough to achieve traffic goals and if not, what can be done about it. This must be the first step of every SEO strategy.

Target Keywords

In simple words, keywords are the words people search on Google or any search engines to find a product, service or information. Make a list of keywords you want to rank for and strategize your content in such a manner that you use those terms across your website.

But here's a catch:

Real estate is a market with plenty of competitors and leaders will already be ranking for the primary keywords in the real estate industry, so you should start with long-tailed keywords and local keywords and begin ranking on those keywords to bring-in initial traffic:

E.g.:
Real Estate Business in Bangalore (Long-tailed keyword)
Buy Ground-floor houses in Bangalore (Local Keyword)

Page Speed

On average, only 47% of people wait for 2-3 seconds for a web-page to load and for that to happen, the images and other parts of the website needs to be optimized to make sure visitors don't leave the website and that is the reason why Google has determined Site load speed or page speed as one of the SEO signals which helps them rate the domain/website.

Just to be clear, this doesn't mean the fastest loading website will be ranked first and in that pursuit, you avoid all the heavy images and animations to make the page better. If your website doesn't offer anything valuable to see, the reason for a visitor to stay on your website diminishes every second and thus causes him/her bouncing off the website which in turn increases the bounce rate which is more important signal than page speed. So find the balance between catering gripping information and making sure your page loads fast. There is Google AMP available too which creates another faster loading version of the page, so you can definitely try that.

Make sure your real estate website is mobile friendly


In October 2016 mobile traffic officially surpassed web traffic but a lot of websites still fail to implement the changes and optimize it for mobile devices. Followed by that stat, Google declared that their bots will crawl mobile versions of websites before crawling desktop versions thus if your website is not mobile-friendly in terms of screen appearance and content distribution, get ready to be de-ranked or never rank on Google SERP (search engine results page).

Google Business and other directories

In an effort to increase the visibility of your business on the Internet, you should enrol and optimize your business on Google Maps and Google Business Listing so that your business pops up whenever a potential visitor/customer searches for relevant keywords which complement with local keyword targeting strategy.

Register your business with business listing sites like Justdial, Sulekha, Timesinfoline, askme etc. not only they help you get backlinks to your business which in turn helps improving overall SEO performance, you can also keep a check on reviews of your business and interact with customers on such listings and business directories.

Social Media Presence

91% of real estate companies already include social media in their business to some extent but the full potential of social media is extracted by very few. Of many signals which Google has determined to rank a website, Social Media Presence is one mainly because the domain authority of Social Media Sites are way higher than standards and if a webpage with your business name (E.g.; Facebook business page) exists and is actively engaging and posting content, the social signal will be higher and Google will favour such business site.

Start a Blog

As every business, you need a blog which caters the content that your potential audience might be searching for e.g. "Must have legal documents for buying a property". This type of content not only brings the audience but also you can rank on Google by using and pushing the relevant keywords in your blog content.

As a small business, you cannot expect to rank on blogs with primary keywords so, thorough keyword research is a must before deciding on a topic for blog and they generally should be about topics like:

Informative Blogs: Describing the neighbourhood of your property, environment, how far is it from the main part of the city etc.

Vlogs: You can also make video blogs which consist of important info about the property may be a tour inside the property, interviewing local business owners or other catchy visuals which would make people spend time on site and content is worth the time spent.
Are you looking for a professional SEO Company in Bangalore to bring your real estate business website in top search results of Google & other popular search engines?
7 Web Design Tips for Real Estate Websites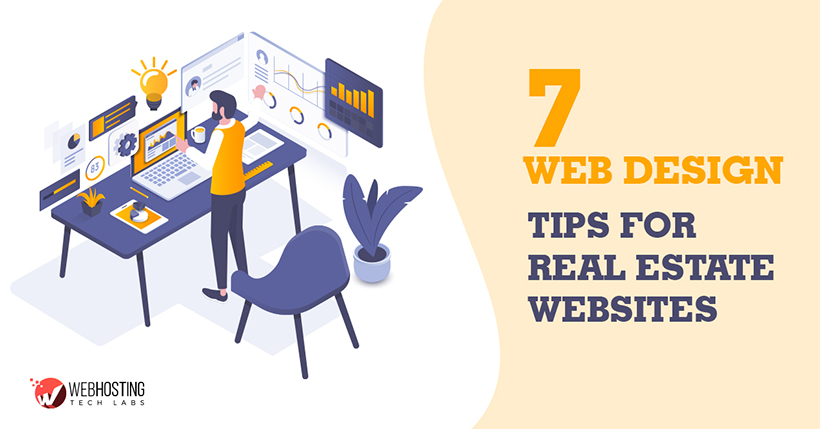 The well designed real estate website should be like a virtual tour of the property, that's where the most decisions are made. There are thousands of Real estate websites on the internet but we remember only a few and the primary reason for that is how attractive, easy and useful the website is.
Here we bring some basic design tips to make sure your website attracts visitors;
Add Multiple Call-to-Action Buttons

A little push is always required when you want to sell a property a potential customer and it just needs to be more precise, easy and clever when you want to sell it online and that's what call-to-action buttons do, they evoke an emotion, they motivate or suggests the visitor to take action.

Call-to-action can be a telephone number on which you want the customer to call for enquiries or Buy button which helps visitors buy property without any human participation. Including one may sound helpful but adding multiple call-to-action buttons works wonders. But on a personal note, you shouldn't add more than 3 calls to action because it can make visitors not prefer the website again for being too clingy.

Featured Listing and Search Bar

It takes some time and effort to research before making a decision as big as living in an unfamiliar neighbourhood, so ease this process for visitors by making the home page engaging by showcasing your latest best deals. These types of featured listings work very well for real estate websites.

Well as a solution to the same problem, Search Bars are very helpful and effortless way of helping visitors get to the property that is most suitable for them. You can add a Quick Search Tool which will help visitors navigate to any part of the website easily (only when the desired content is available on the website).

You can also create advanced search filters in your website which can help a user filter the properties by Cost, Area, Type, Locality etc.

3 Click Rule

Make sure every page on your website is only 3 clicks away from each other, that is the basic rule of designing the layouts and menus for the website as it makes sure visitors are not lost in finding what the page they want and they should be able to navigate quickly and easily.

Attention-grabbing Photography

Today's buyers do an extensive research about the property online before making a firm decision and one of the important reason being how convincing and clear photos of the properties are and for that, make sure your website supports a slideshow of high- definition pictures.

Assistance

Automated but intuitive assistance to visitors is the next big thing in interactive websites industry and Chatbots are the most cost-effective and intelligent way of assisting a visitor. Chatbots also come in handy in passively capturing the leads on which you can take actions via Email newsletters or other forms of online marketing without annoying the leads.

Alerts

Once someone visits your real estate website always push them to make sure they sign-up for alerts online for the Properties which may interest them or for more news about price drop offer or any other types of updates which could be informative for the visitors and which could make them come back to your website.

One more advantage of providing alerts regularly to visitors is when someone visits a real estate website not to buy a property immediately but to keep track of market value in case they may want to buy in the future. So, it's important to keep sending alerts to such leads which will make an impression and they visit your website whenever they are in need of a real estate business opportunity.

Video Background for Homepage

Adding a small video on the background about the premium property you want to sell can actually make things happen if the video is attractive and caters your visitors' requirements but make sure you don't burden the page load speed or else you may lose the huge number of visitors (47% to be precise)
Last but not least, don't forget to include testimonials and affiliations; they are the basic trusting points when a visitor interacts with a website.
Having a simple, responsive and easy-to-navigate website being optimized for searches is the basic but very important first step you have to take in terms of building a successful online real estate business and WHTL has an experienced bunch of website designers and developers who specialize in building Real estate business websites.