Today, website of a business reflects its brand identity, core and vision. A modern, contemporary, responsive and dynamic website which lures customers, is the key and foundation for any business success. India is at the tipping point in e-tailing with considerable market push from the silicon valley – Bangalore. The country is a vibrant market with Internet sales growing at 88-90% year over year, which is increasing pressure across businesses towards providing right web experience to their visitors to stay on in a competitive business space.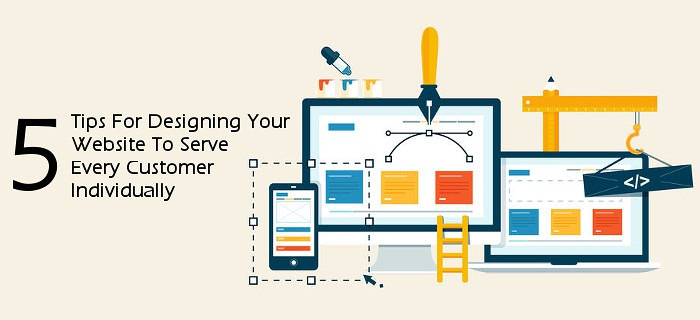 WHTL provides all types of website development services in Bangalore, India and globe to empower businesses worldwide with a website to attract, engage & retain new & existing customers.
Various industry researches have pointed out that more than 40 percent of consumers shop online which is driven by customized and personalized web user experience. Studies have also shown that people lose interest on shopping with poor user experience without personalized engagements; often never return for the second time, which impacts negatively on the brand reputation of a growing as well as established businesses. In current market context, it is loud and clear that a personalized user experience of websites is the key for sustained business success and growth.
With the evolution of advanced web development tools and technologies, businesses have been investing substantially on their web presence with device agnostic designs supported by efficient user experience tools such as location based services, buying motivations, knowledge insights services for better consumer engagements. Being the IT hub and startup capital of India, Bangalore has the largest pool of advanced web development services providers, technology developers armed with evolving cutting edge website development tools and technologies.
[slideshare id=58380572&doc=5-tips-for-designing-websites-160217155358]
Key is the dynamic web user experience. Below are five ways businesses must adopt for a highly personalized website with increased business conversions.
1. Analyze Visitor Frequency & Their Need:
Frequency of visitor and number of growing visit frequency of a particular visitor shows growth of the acceptability of a website. Usually, visitor looks out for new information, insights or new lucrative products with offers each time they visit your website. We need to satisfy their growing needs with the right way to sustain them for a long-term.
Progressive use of advanced web tracking tools which utilize cookies to track regular visitors and direct them to appropriate information based on their browsing history or behavior helps immensely. This saves browsing time of users and increase web experience satisfaction. At WHTL, a Web development company in India, we offer web development services to businesses using such advanced web development tools and technologies.
2. Blend of O2O (Offline to online) Marketing Experience:
In today's market scenario, increasingly web developers are enabling businesses across to sell more and increase business revenue rapidly with the integration of geo-location tools in the websites with collaborative offline and online marketing approach to provide more web-enabled efficient customer experience. This has become a game changer in the hyper local product or services delivery segment in Bangalore and other parts of India.
Geo-locations services has been adopted widely in Bangalore by taxi aggregators, food delivery services and various other growing hyper-local businesses in Bangalore and have brought a paradigm shift how consumers use to buy products or services until recently.
3. Content, Get It Right
Content is the king for any web based communications. With evolving content marketing, tones of web or mobile content available in the market, we need to make a difference with right, insightful and engaging content for ongoing consumer stickiness. Gone are the days, when we write one set of content and keep running the website forever. Today, customer wants to read fresh content every time they visit a website which is insightful and share knowledge and addresses their pain points.
For example, a healthcare services company's website provides regular or periodic health advisory, tips etc. or a modern restaurant website publishes food reviews, innovative menus or recommendations to keep customer's tummy happy.
4. Target On-time
Identify events or special days related to business and personalize your website with great content, neutral marketing campaigns and designs targeting your customers. For example, if you are diabetic care clinic, turn your website color blue with related content on the occasion of World Diabetic Day or run a patient centric online campaign which may go viral on social media. This will fuel visitor conversation.
5. Know Your Visitor
Research and identify the source of visitors to create adaptable content to create user stickiness. Knowing the visitor's profiles enables great and impactful landing page designs with engaging content which provides a seamless consumer connect for future focused businesses.
Web Hosting Tech Labs in Bangalore is a pioneer in advanced, customer centric website developments. This validates by its extensive industry agnostic customer base. Do contact us, if you are looking out for a web development partner towards a customer centric, engaging, devise agnostic, responsive and contemporary website for your business.