Online shopping has completely transformed the way people buy their necessary goods. To attain success with online business, the first and the most important thing that one requires is a well made eCommerce website. Among the various ecommerce website development platforms that are used extensively, one that deserves special mention is the Magento. It is an open source ecommerce web development platform which has attained high popularity due to its superior performance, scalability and top quality components and features. This has certainly made it perfect for an eCommerce web portal development project plan.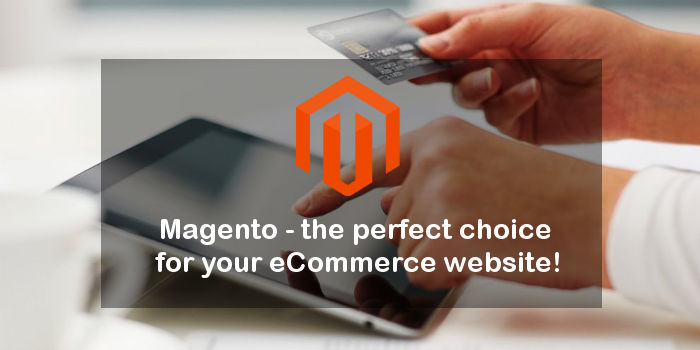 Magento has been developed to attend to the specific requirements of ecommerce websites. With the help of the Magento platform, it is possible to come up with ecommerce sites that are both functional as well as aesthetically appealing. To ensure that an ecommerce shopping portal attains the level of success it is expected to over the years, it should have a strong sales converting capacity, and that can be only attained by using a platform like Magento.
Ecommerce companies have observed a number of significant improvements as soon as they shifted to Magento for running their online stores. Some of these changes included the following:
There were major changes observed in the sphere of inventory management. While certain other ecommerce web development platforms only offered clunky inventory management systems, Magento presented with far better options in this regard.
Shifting to Magento also offered more flexibility and greater range of features that allowed ecommerce shop owners to do more with their online stores.
Building ecommerce sites with Magento allowed site owners to optimize their online stores for the mobile platforms rather easily, which is crucial considering that most customers prefer doing their shopping from their smartphones nowadays.
Magento offers a greater number of options when it comes to experimenting with the design of a online store.
There are a number of distinct advantages of using Magento ecommerce platform. Some of them are discussed below:
Catalog features
Magento offers highly reliable and customizable catalog management features that make it easier for companies to ensure that their customers have an excellent catalog browsing and product browsing experience as they shop through their website. An online shop always requires a catalog management system that offers easy navigation, product reviews, diverse filters and comparison study options, apart from allocating diverse product attributes. A web portal developed on Magento has all the features discussed above, including a user reviews section and multiple pictures for products.
Managing orders
An ecommerce web portal should be able to develop brand trustworthiness among customers and for that it is necessary to manage orders in a safe and secure way. This can help in making customers feel secure and comfortable about their money. The Magento ecommerce web development platform comes with predefined modules like invoice tracker, order creation, multiple shipping methods and payment gateways. It also enables online shops to arrange for checkout modules that support private SSL security, without-account checkout and customer account checkout options.
Customer management
Magento comes with extensive customer management options that allow online business companies to handle customer service systems and customer accounts, along with such options like order status history, shopping wishlist, newsletter subscription, order tracking, automated email delivery and customer details such as contact address, shipping and billing address.
So once you have decided to venture into the world of ecommerce business or you already own a store but trying to find ways in which you can improve your financial prospects, go ahead and choose Magento as your web development platform. You will immediately observe the changes that it does to your online store.