How to boost e-commerce sales of your products in Shopify Online Store?
Creating an e-commerce online/ store with the Shopify platform naturally increases the chances of achieving financial success through a greater number of sales. It is easy to use, flexible, endlessly customizable, and can offer great convenience to e-commerce store owners. That being said, e-commerce stores must also use strategic e-commerce marketing methods to generate more traffic and conversions for their business. Unless you put in place effective marketing strategies to generate a following for your Shopify e-commerce store, you cannot really generate the desired profit margins that you hope to achieve.
Just implementing a basic marketing strategy is not enough; you should work with a range of e-commerce marketing methods that can help you to attract new customers and retain old ones. Smart promotional tactics involve marketing on your website as well as outside it. Through such efforts, you can focus on building brand awareness, guarantee customer loyalty and also boost your sales. Whether you want to enhance sales for certain specific products or your store in general, it is advisable that you work with a surefire marketing strategy to ensure maximum success of your Shopify e-commerce website.
Here is a look at some of the ways in which you can market and promote your online shopping website.
Upselling your products
Upselling is a profitable way of generating more sales for your business and also encourages more people to become your loyal customers. Through upselling, you can inform your customers regarding a premium quality product and also encourage them to purchase those items.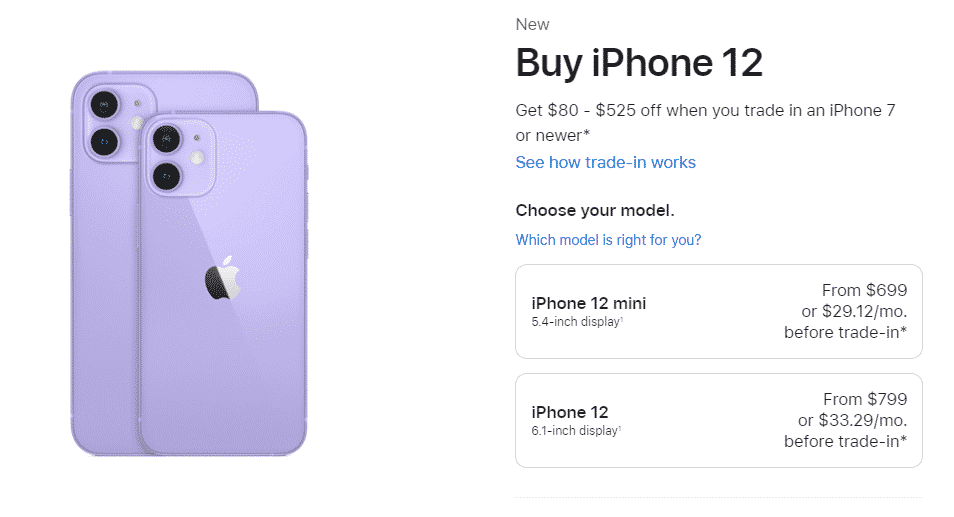 Developing good relationships with customer
In many cases, a customer may want to buy a specific product but may not be aware of the better and more premium product. By recommending a better-quality product, you can actually develop a positive relationship with the customer.
The tactic of upselling is a better way of generating business in many cases compared to getting a new customer. For instance, if you offer your product made with a better quality material or some extra special features, it can bring more value to the customers. You can inform the customers about how the better quality product is going to suit their needs.
Following these guidelines will ensure the best results for your upselling campaigns.
It is important that you upsell products that are somehow associated with the original product your customers looking to buy.
You should also present your products that are not too costly for the buyer.
The product you upsell should be sufficiently good so that the customer fees encouraged to purchase it even if it involves an additional cost.
Reduce the issue of abandoned carts
If your site visitor is abandoning the cart without making the purchase, you need to do something about it as it can lead to business loss. Whether you are aware of it or not, abandoning carts is a common problem in many e-commerce stores. Visitors might add certain items to the carts but eventually abandon them at the time of checkout. It is important that you focus on encouraging your customers to finish their purchases and not abandon their carts like that. There are many ways to do that. For instance, you can offer them free shipping or let them know that through their purchases they can collect points which can lead to special offers and discounts.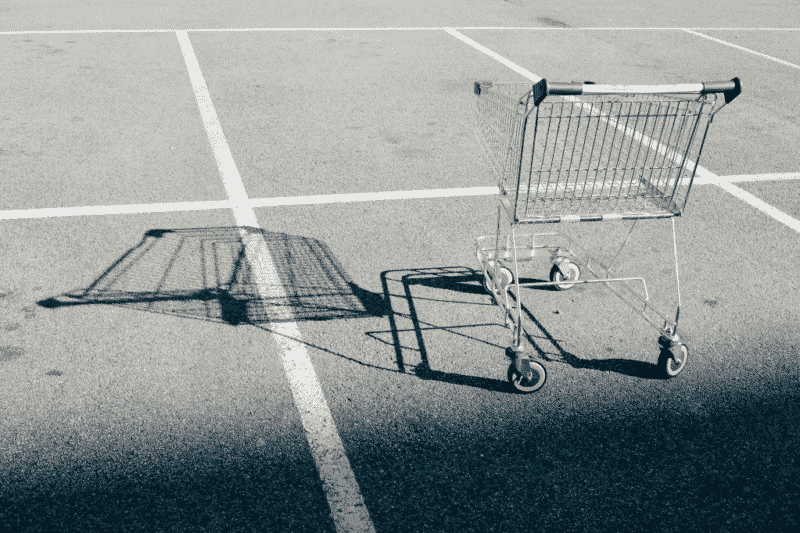 Email Recovery Campaigns
Another way of reducing the problem of abandoned carts is by making use of email recovery campaigns through which you can ask your site visitors to return and finish their purchase transactions. Many companies use funny lines and interesting quotes to attract the attention of their visitors and get them to complete their cart purchases.
Make use of Instagram
Instagram is one of the world's most extensively used social media websites. More than 500 million users access Instagram on a daily basis. This fast-growing and captivating social media app is a great platform for brands, influencers, and customers to come together.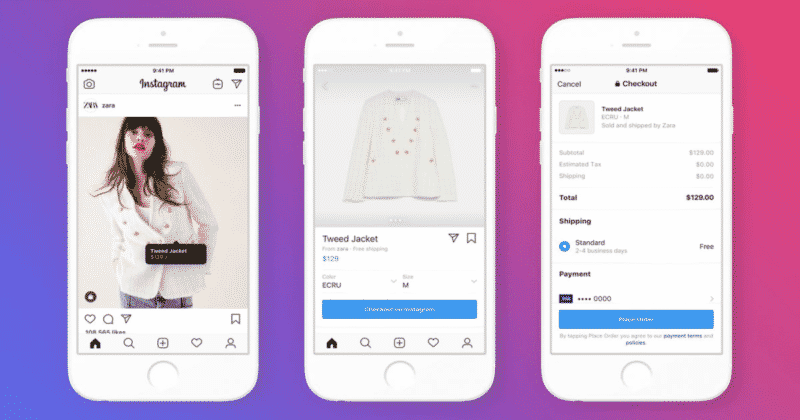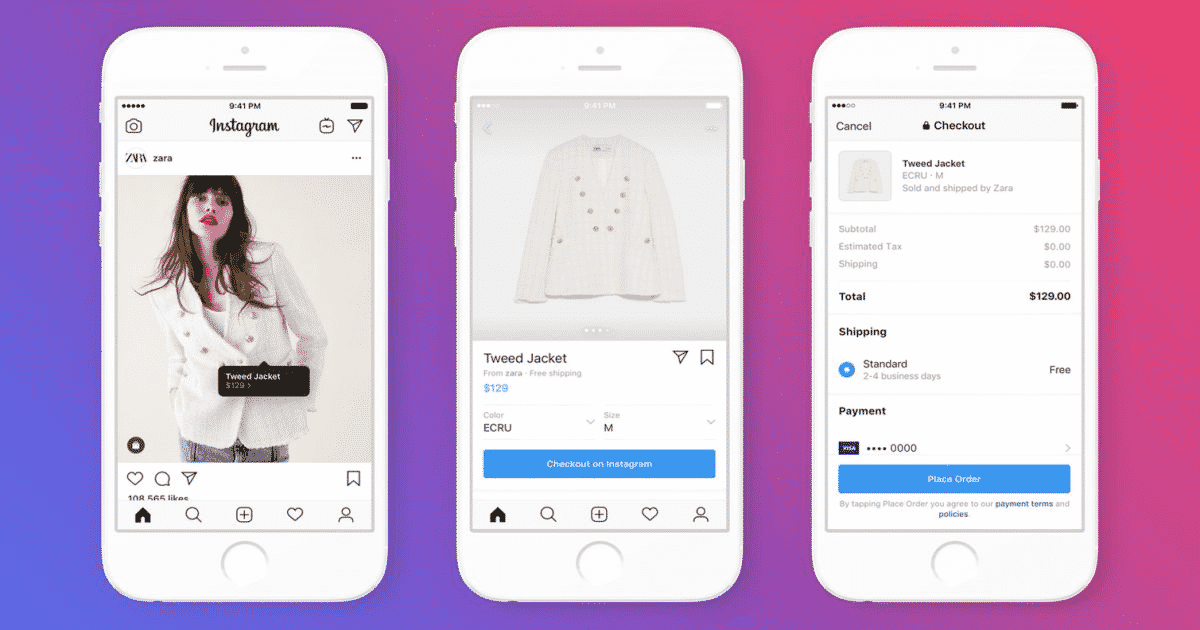 Developing a following in Instagram
You can create a large following of your products in Instagram through the effective use of hashtags and postings. This can generate more sales for your products. The best way to develop a strong organic presence on Instagram is by engaging deeply with the followers. Such engagement can be achieved through fun content, quizzes, lucky draws, special offers and even giving people a sneak peek into your production techniques.
By posting images and videos of your products on Instagram and creating stories about them, you can encourage people to buy your products. When done rightly, it can be a powerful way to generate sales for your online store.
Create a Facebook Store
Facebook has gone numerous important changes over the years. However, it still continues to be one of the most widely visited social media apps for ecommerce marketing. You can create a Facebook store and start selling your products through it. You can integrate your Facebook store directly with the Shopify store. This means that you do not need to manage a separate inventory for your store.
Focus on capturing more email subscribers
Email marketing is considered to be a powerful way to boost sales and generate repeat buyers. Most businesses these days spend about 17% of their online marketing revenue in email marketing but it can bring 24% of their total revenue.
While there are literally hundreds of different Facebook posts and tweets that people may have on a single day, it can also be somewhat overwhelming to keep up with them at all times. On the other hand, email is preferred by a large number of people as it provides a simple and intimate interaction.
Moreover, people naturally give more importance to their email inbox messages than the news and marketing feeds they come across through social media websites. Email marketing also provides you with the scope to customize your marketing messages and say things that are otherwise difficult to express in standard social media posts.
In order to make the most of email marketing, you should promote your blog site; your newsletter, and other email capturing tools so that you can maximize your subscribers.
Leverage the benefits of opt-in forms
A great way to capture the attention of your visitors and have them perform specific actions is to make use of the opt-in forms. These opt-in forms can be of different types and a common example of this feature is the pop-up message displaying some information just as the visitor enters the Shopify shopping site. This pop-up message can be used for offering incentives such as discounts for encouraging the users to quickly opt-in. These pop-ups are extremely effective when it comes to achieving their goals.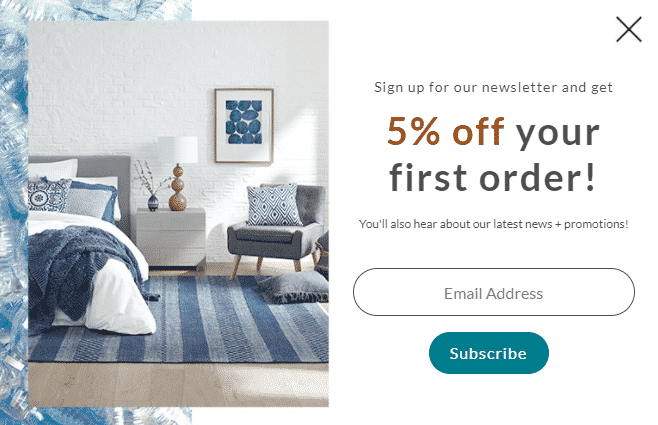 Using the pop-ups as opt-in forms
Usually, the pop-ups have got an average conversion rate of around 3.1%. The conversion rate can also go as high as 9.28%. It is nevertheless important to use the pop-up with careful discernment. You should understand the goals and intentions of the visitors prior to making use of this tool. Also, you should not use pop-ups throughout your whole website.
For instance, you can count on the fact that a visitor currently on the payment page has already got the intention to purchase the product. So if you put the opt-in here, it is going to ruin the visitor's shopping experience and they are going to abandon the page altogether. Therefore, you should use the opt-in pop-up on your product pages, the about us page, your blog site, and other informative landing pages.
Enhance the quality and efficiency of your email campaigns
One of the most important things that you need to do when you want to increase sales for your Shopify e-commerce store send emails regularly to the email leads that you have so that they can find value in your business and what it has to offer. This can encourage your prospective visitors to check out the products on your website on a regular basis.
Best situations for sending emails
There are important occasions when you should send emails to your subscribers so that they app appreciate it. For instance, you can send them a welcome email once they sign up with your website and also repeat the action any time they buy something from your site. You can send your subscribers regular newsletters for letting them know about new discounts, special offers, valuable product tips and news, and updates about your company. The emails can also be used for updating your customer base on free gifts and exclusive promo codes.
The emails and their content should be designed to provide customers with value based on their customized preferences. You can share valuable content with them based on the items that they have bought recently. Another great way to engage your customers is to run exciting BOGO campaigns, especially during holiday seasons. You should also send thank you emails to your customers based on the value that they can offer your business as this makes them feel special and wanted. Finally, ask your customers to provide feedback on their shopping experience so that you can improve your business.
Make sure that your website is user friendly
A poorly designed e-commerce website is definitely going to make you lose your customers. Such sites not only appear unreliable and untrustworthy but customers are also not going to trust the quality of the products that you have to offer. Your website can also suffer from confusing and weird navigation, unclear value proposition, loud colors, and fonts that are difficult to read.
Even if you get the basics of fonts and colors right, there can still be design elements that you need to improve. For instance, it is no fun for a website visitor if you have a lot of products on one single page, making it look cumbersome. You should properly segment your products and provide them with a search function. It is also important to maintain a fine balance between the visuals and texts.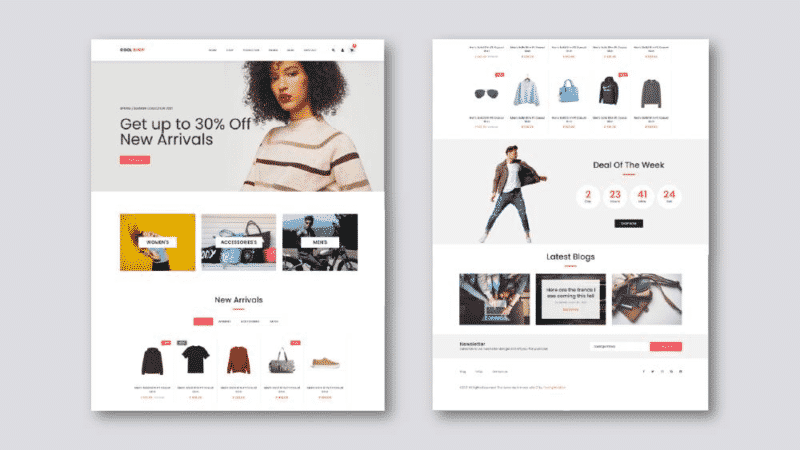 The theme that you choose for your Shopify website is also an important factor. Explore the wide range of themes you can find on Shopify before you pick one that's best with the central idea of your online shopping website. It is important that you have your website designed in such a manner that it has a seamless balance between functionality and beauty. This is why you should consult WHTL, a leading name in Bangalore when it comes to Shopify e-commerce store designing and development.
Generate sales through push notifications
If you are looking for a simple but effective way of bringing down the issue of abandoned carts, then you should make use of push notifications as they are definitely very productive when it comes to driving sales.
Customers may leave the carts for a multitude of reasons such as cumbersome checkout page, additional shipping costs, and complex checkout pages. However, you can use a simple and friendly push notification to encourage your customers to get back to their carts and start making their purchases once again.
Offering flexibility to customers regarding push notifications
You can use a pop-up, a sound alert or something else as a notification, and your customers can even have the flexibility to choose the type of notification they would prefer to have. It has been found that push notifications can greatly enhance your conversion rates.
Use a referral program
When you are trying to generate more sales for your products, you should definitely work with a referral program to obtain the ideal results. The referral program can be very lucrative for you and bring in new customers for you all the time. Prospective buyers are going to rely on your products when they are referred to them by a friend.
The Efficiency of the referral programs
One of the reasons why referral marketing is always able to generate sales is because consumers always have trust in the views and opinions of actual people whereas they know that advertising campaigns are always supposed to say good things about the products. You can offer discounts for people who refer your products so that they are encouraged to contribute to your business.
Come up with a landing page that has high conversion features
When you have a well-crafted landing page, it can generate more conversions for you on a regular basis so that you can achieve your e-commerce business goals regularly. Nevertheless, the truth is that most of the landing pages are not developed with care and attention, which is why they fail to convert the visitors into sales. The good thing is that you can now create awesome landing pages with Shopify that can generate more sales for you on a consistent basis. Even if you do not have any coding knowledge, you can still develop top-grade landing pages with engaging headlines and CTA messages.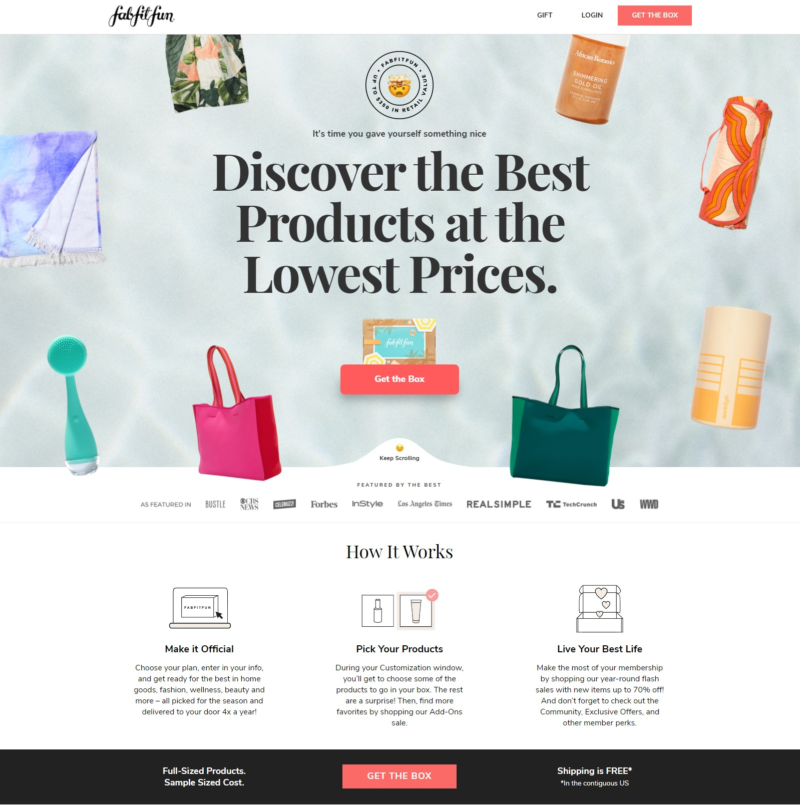 Invest in a powerful content marketing program
You can create a blogging site to engage your customers and connect with them in a better way. This can also help your business site to have an improved ranking in the search engines. It always helps to provide your users with powerful content through your blog that they find useful. You can link your blogging site with your online store so that they feel enthusiastic about checking out your products.
Other ways to generate content include starting a podcast for building a stronger community and letting people know about your expertise and guest posting on websites owned by others so that you can come up with backlinks and create awareness. You can also have professional writers come up with long-form content and product guides so that they have the help they need to use products offered by your store easily and get the most out of them.
Generating a constant flow of customers may seem like a challenge at the initial stages when you have to compete with so many other brands in the e-commerce sector. Fortunately for you, you can definitely make great progress in this sphere by following the tips discussed above.
You can also consult with WHTL, a leading e-commerce design, development, and marketing company that can offer you customized support. WHTL has already helped many e-commerce sites to attain astounding online success and we would be glad to help you as well.