As smartphones are taking over the whole domain of communication and determining the way we choose to stay in touch with our friends and business associates, mobile apps are continuing to increase in importance day by day. Statistics have revealed that more than 80% of people in continents like USA and Europe make use of smartphone when they have to browse the internet, obtain information about different products and services, stay tuned to the latest news, buy goods online or stay in touch with others via social media networks.
The proliferation and wide usage of smartphones has greatly surpassed the importance of desktop and laptop computers that are now mainly used in strictly office and home environments.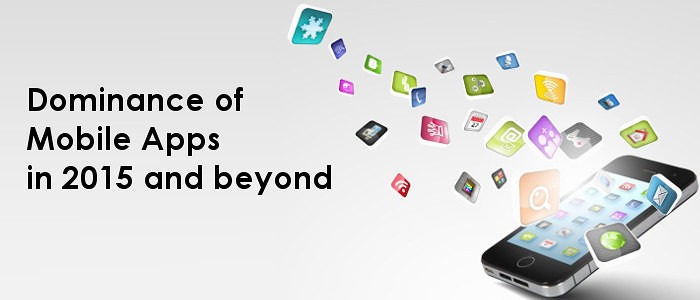 In such a scenario, it becomes absolutely necessary for businesses to focus on developing relevant apps to promote their brands and stay in touch with their customers. Moreover, custom built apps for businesses can not only help to relate more effectively with the existing customers, but they can also invite new customers in a more effective manner. It has been observed that among all the various marketing techniques that companies use to reach out to a wider market base and create new customers, the official business apps of a particular company help in communicating the business message more strongly. Moreover, it also serves as a cost effective option, compared to various other marketing methods that are used by companies to have the desired results. Experts have already predicted that mobile app development is going to be at the top of to-do list for brand marketers in 2015 and the coming years.
In short, having a well-designed mobile app can perform the following functions for a business:
Build brand loyalty;
Establish brand image;
Increase visibility among competitors;
Increase accessibility;
Put forward a selling statement without being too pushy or loud;
Increase exposure across multiple smartphone devices;
Creates seamless connection with on-the-go customers
Besides the basic advantages that a business can have with an app development strategy, the other benefits that companies can have with well-designed mobile apps include the following:
Allows companies to notify customers of special events, offers, product launches, etc;
Facilitates smooth business transactions and online payments always on the go;
Offers guidelines to business or shop address anytime from any given point;
Enables customers to browse through products and services online;
Manages appointment scheduling seamlessly;
Provides valuable data to contact information or other necessary details
These apps can be made available for free download from online app stores like Google Play Store and Apple iTunes Store, and more number of potential customers can be encouraged to download and use them via effective marketing methods. What's more, the apps are also connected to the company's social media profiles, which allow users to always stay informed about the latest updates and developments regarding a company and its products.
As the future of business greatly depends on highly functional apps that are developed for cross platform usage, companies that provide with mobile app development services will play a crucial role in determining the online success and growth of a business. By rendering reliable customized app development services, they can help to ensure that a company achieves the level of brand promotion it truly seeks.