Web Portal Development Company in India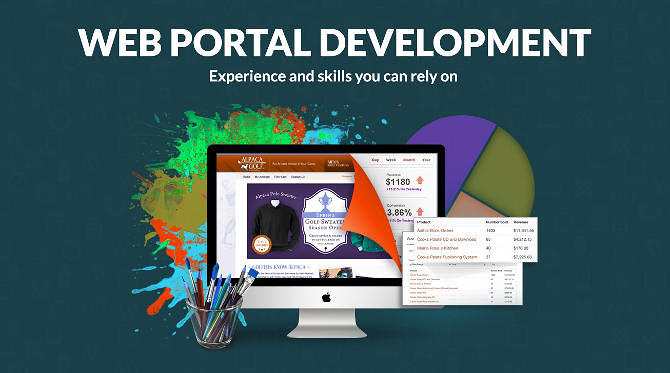 Webhosting Tech Labs Provides Innovative Solutions For Web Portal Development
The Internet has become an essential component in everyday life all over the world. Fast paced and constantly evolving, the web is the perfect springboard for launching your brand and extending your reach further than ever before. It's a key part in eliminating the barrier that physical location once posed, so it's easy to see why having a quality website is so important. With web portals, the target audience can find a wealth of information with just a few clicks, all assembled in one convenient collection. For all your website needs, you can depend on Webhosting Tech Labs, the best web development company in Bangalore, India. We're eager to provide you with expert service at a reasonable rate.
Web portals services provide instant access to different facets of the viewer's chosen interest, which means they can easily locate a much larger array of information without having to dig around search engine results. The dedicated professionals at Webhosting Tech Labs make up an exclusive Web Portal Development Company in Bangalore, and we'll increase your audience locally and beyond. Portals are a valuable web application that allows your company to showcase everything it has to offer all at once, allowing the visitors to really connect with your brand.
Webhosting Tech Labs is a forerunner in the web application and portal development scene, creating innovative solutions for all your website development needs. We're a premium web portal development company in India, yet we connect users from around the globe, implementing both strategic techniques and creativity. Our familiarity with different sectors grants us the ability to offer the best services no matter what your company requires, with specific experience pertaining to travel portal development and real estate websites in Bangalore. Your web portal acts a virtual doorway to an expansive range of information, delivered with an expert combination of accessibility and style. Our talented professionals have the right insight and capability to create engaging, original website content and portals for various topics, including but limited to:
Job Portals
Real Estate Portals
Travel Portals
Education Portals
Online tests Portals
Alumni Portals
Classified advertising Portals
Employment and staffing Portals
Using the most up to date web technology, we develop these portals with great care and focus on long-term sustainability. Webhosting Tech Labs values your time and ensures that the solutions we provide for web portals are scalable, coupling streamlined maintenance with high performance and reliability. Our objective is to boost your potential, by maximizing your internet presence with optimized web portals and high quality website development. A memorable, attractive website will help solidify brand recognition, a key element to unlocking further levels of possibility, harnessing all the available momentum to push your organization or campaign into further dimensions of success. You need the services of a skilled web portal development company in Bangalore, India to really get your name out there. Your increased viewership will help foster communication and allow your brand to reach a broader target audience, enabling the possibility for new connections while maintaining current contacts as well.
If you would like to find out more information about web portal development in Bangalore, contact Webhosting Tech Labs today.
To know more about Web Portal Development, ask our expert or you can check our portfolio