Web Development Company Bangalore
WHTL is the leading responsive web development company offering website development, e-commerce website design, web portals development & SEO services in Bangalore to help you grow your business online. To generate more business, you need a quality website as this is the first line of communication between you and your potential visitors. WHTL, the Web Development Company in Bangalore, will make sure that you have a website that is available twenty four hours a day and seven days a week and also can be viewed from anywhere.
Since today's business environment is very competitive, large or small companies are trying to make their presence felt. Web Development Company In Bangalore will therefore help your company in the aspect of increasing product knowledge, generating leads for the business, maintaining communication between you as well as your potential clients, selling your service or products and increasing the popularity of your company.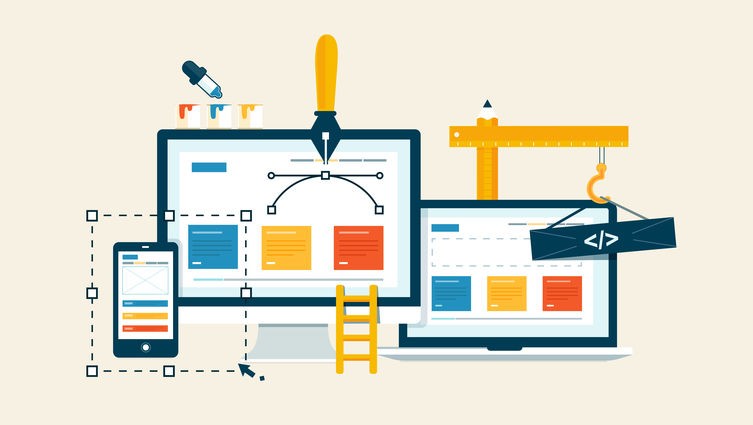 WHTL, the Web Development Company in Bangalore, offers following website development services:
Interface and Web Design
Our qualified and experienced professional designers know that usability, visualization and functionality are three of the most important factors that matter when designing web sites or interfaces. With this strategy, we will work with you so that your messaging as well as marketing goals are realized.
Some of the services that we offer which are customized to fit within the needs of your company are:
custom web site design
custom interface design
We can develop websites that are based on the client's needs from our many options like custom layouts and designs that have a robust database function or even a simple informational website which displays locations, hours as well as contact information.
Web Development
If your goal is to sell services or products, to educate, or even collect data, you need to give your customers a positive experience so that it can lead to conversion. Our developers and designers at WHTL, Web Designing and Development Company in Bangalore, will therefore create a positive experience that will maximize your conversions as well as deliver an optimal return on your investment. We will find the perfect balance between your web site's functionality and design.
Our web design projects have HTML and CSS as the backbone because we know that it is very important that every site that we develop should be well organized, that is the reason we use the latest HTML and CSS standards. We also offer W3C compliant HTML/CSS, JQuery, AJAX, semantic Coding for SEO and JavaScript Development.
Maintenance & Management of websites
If you have a website that requires to be maintained as well as monitored, or you need a new website, we will provide solutions to meet your business need. We provide e-commerce management, search engine monitoring and general website maintenance.
Other maintenance services are
Web site content updates
Web site expansion
Landing or splash page design
Website audits
Technical Support
Why you should choose us:
Our approach regarding web development is iterative and agile, We listen to what you say and get going quickly developing system accordingly.
Our system development is based on actual user feedback.
We work by keeping your satisfaction at high priority and meet your requirements.
We do a test driven development because problems will be caught early in the development and this therefore reduces the amount of debugging that will be required. We can also test new features to enable us detect conflicts with the existing functionality.
We provide you with tools required to keep your website up-to-date without our input. This could be a custom Content Management System that is designed to work the way you want or a pre-built solution that you can easily plug into.
We work with Word Press, Joomla and CMS Made Simple among many others.
We build our websites following web standards that are accepted as well as using semantic markup which means that they will not put any barriers to search engines and will therefore be easily discovered.
We at WHTL, a Responsive Web Design Company in Bangalore, will therefore work with you and look for the best way to get your pages to perform well. We do a pre-development survey before we begin on your design and in this way we are able to develop a design concept which will meet both your marketing goals and expectations.
We are experts in giving special attention to our clients and also professional development services..
Want to move your website to a new level? Contact Webhosting Tech Labs, the experts in web designing and development.
To know more about Web Development, ask our expert or you can check our portfolio