Web Portal Development Services in India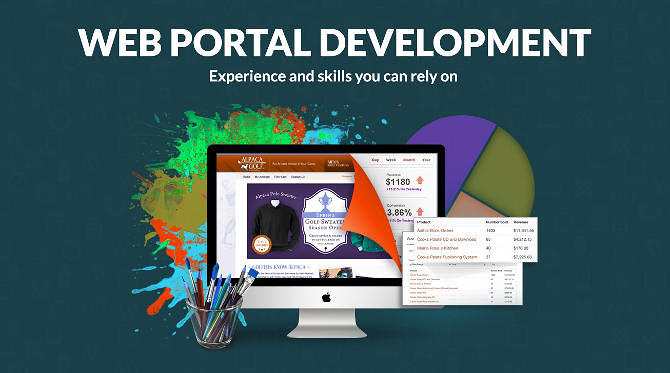 A Web Portal differentiates from a normal website in its usability. Web Portals primarily focus on online community building and get users to register and use the services on regular basis. The repeat factor of business is very important while designing and developing a portal for a client. Theme based portals (e.g. job portals, auction portals, travel portals, social networking sites) have become very successful as they create a niche and target specific users for that community.
Our Web Portal Development services include:
Customized application development for a web portal already in place.
New web portal solutions integrating a great interactive design with a latest technology platform.
Integrating third party applications such as payment gateways, open source interactive modules etc.
B2B portal solutions that provide comprehensive web services such as e-commerce application with shopping cart
B2C portal solutions for a business to reach its target customer base. Provide a single point of contact to the users to effectively access wide spectrum of useful information, conveniently.
We have successful implemented following portals recently:
Online Test Portal (Global IAS Academy)

This web portal is designed to enable the registered students of Global IAS Academy to take online examination. The portal has provision for students to register for a test, take the test and instantly view their detailed score card upon test completion. The portal also has a Admin Dashboard. This enables admin to create / modify / delete the tests and also the facility to assign / unassign tests to registered students.

A completely customizable solution to suit the needs of any institute, college or coaching.

Job Portal (Divine Careers)

Divine careers is a completely scalable & customizable job portal. Candidates can register their profile, upload resume and search for various job openings based on different search criterias. An admin dashboard enables admins to search for candidates and also to post / modify / delete jobs.

The portal can be customized & enhanced to suit the needs of HR Consultancies or Corporates.
Our specialized services and unique blend of strategy, technology, design capability and quality implementation has helped us gain our client's confidence and excel in this domain of websites development.
To know more about Web Portal Development, ask our expert or you can check our portfolio