SEO Services
Webhosting Tech Labs (WHTL) is one of the best company providing SEO services in Bangalore, India that can help you in putting you on the first page of Google & other search engines and keep you relevant in an ever-growing field of search engines. There are millions of websites out there that all want to be at the front page of every search engine, and our SEO services can certainly do that for you.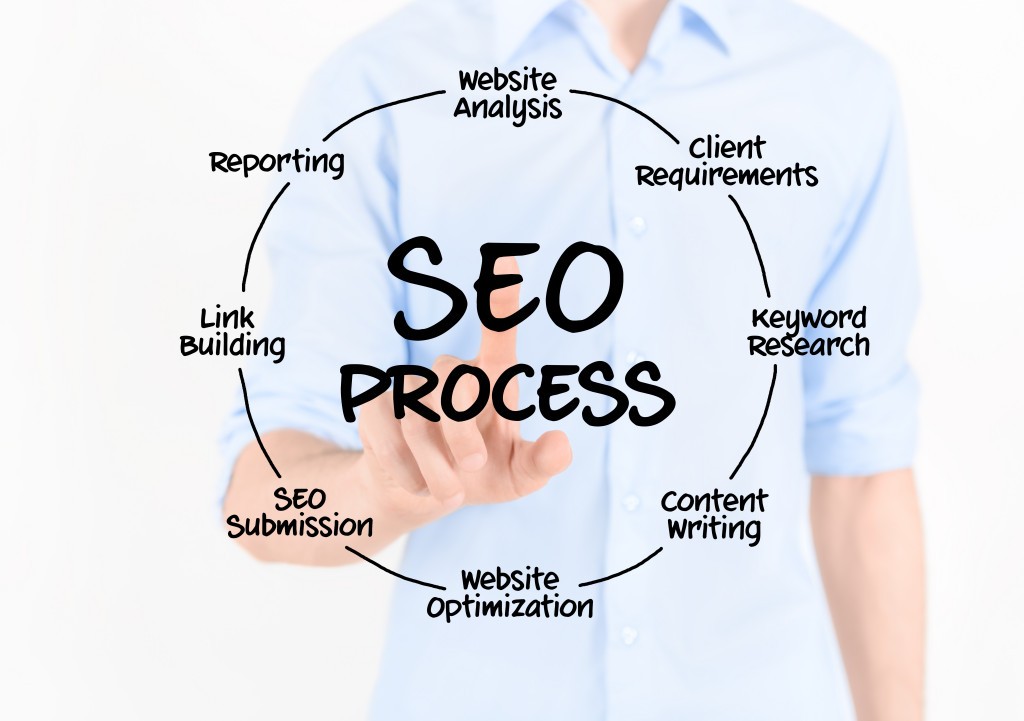 Why SEO is Required and what are its advantage?
Building a great online website is one of the best things you can do for your growing business. A good, established website can bring it much needed revenue from your product or service and is one of the most popular forms of marketing. When people search for a product or service, they use certain keywords in order to narrow their search down to a common denominator. To create a good website means to have these certain keywords in place so that when people search for your product or service, it can be found easily. This is known as search engine optimization and is the cornerstone of any great website.
Another way our SEO services in Bangalore, India help you out is by providing you with different avenues and outlets to be at the front of search engines. Web pages are not the only means of getting on search engines but blog posts as well. When you have a blog, you can dedicate that as the starting point where people come when searching for your company. This not only helps in building your credibility but it gives you a foothold in the online world that a lot of other people do not achieve. Blogs can also help you display more of your service and product in an informational sense and provide confidence to potential customers. These blogs can then branch out to other tools such as Call to Actions (CTAs), which will lead people to wanting to visit your store or call you right away, landing pages, and forms. We will utilize all these tools in order to not just increase your optimization but traffic as well.
Our SEO Company in Bangalore provides the SEO services such as
SEO Audit
It is done initially to help you to understand how and where you can improve your website. It includes
Analysis of Page Title, Meta Description, H1 & H2 Tags and Img Alt Tag
HTML & CSS Validation
W3 Validation
404 page Not found Analysis
Blog Analysis
Keyword Density and proximity Analysis
Website Load time Analysis
Internal & External Link Analysis
Content Strategy
Competitor Analysis
On-page SEO
Once the site audit is finalize, We move to On-Page optimization. This includes
Creation of Meta title and description
Keywords Planning
Blog setup and content creation
Broken Link(404 error)Fixing
Off-page SEO
Off-page SEO helps to build the website rank by generating quality back-links using some of the below techniques:
Directory Submissions
Slide Sharing
Social Media Page Management such as Facebook, LinkedIn, Twitter and Google
Blog Commenting and Submissions
Social bookmarking and many more things.
Our Search engine optimization services in India come highly recommended. We use the latest tools and technology like
Google Webmasters
Google Analytics
Ahrefs
SEOMOZ etc.
These tools help to evaluate the current performance of your website. Tools like Google Adwords, WordTracker etc. help to finds out what keywords people are searching for the most that is relevant to your area of work and then we optimize your web pages accordingly to show up when someone searches for those keywords.
Search engine optimization (SEO) is an ever evolving field being dependent on the way how different search engines rank websites based on different ranking algorithms. We have dedicated SEO specialists and experts in Bangalore  that understand this and will continue to work with you in order to keep you current, relevant, and on top of the technological edge. Our aim is to provide you the best return on your investment (RoI) and will make you see why we are truly the best in the business and why this is a worthwhile endeavor for your company. So if you're looking for a reliable SEO agency in Bangalore, contact us now!